IBERIA since 1968,
Import, processing and distribution of fresh and frozen seafood.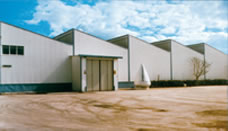 Wide product range and packaging

High production capacity and provision of storage of raw materials and finished products

High production standards and certified checks

Traceability of the entire production cycle

Private Label production for Mass Retail Chain
At the end of 60s Iberia started its activity , gaining experience that allows her to be successful in finding and choosing the best raw materials and the selection and qualification of suppliers in order to ensure the highest level of quality of the products.

The entire production is supported by the application of a quality management system certificate ISO 9001:2008 and the strict enforcement of the HACCP plan (Hazard Analysis Crtical Point ) which includes the involvement and ongoing training of all personnel, analytical tests on raw materials and finished products through microbiological, physical, chemical and sensory activities that allow an accurate quality protection till the acceptance of raw material inputs to the controls along the whole production cycle and to the final consumer thus ensuring a high level of safety health and hygiene.

The tracking system in real time, allowing to quickly control the entire path of each ingredient used and to constantly monitor each and every batch of product.